3D Imaging
Cone Beam CT Scan
The VaTech cone beam CT system gives our oral and maxillofacial practice state-of-the-art technology to help Dr. Comiskey diagnose potential issues more accurately and provide treatment with unprecedented confidence. Unlike a traditional spiral CT scanner, this 3D system utilizes cone beam CT technology and provided precise, crystal-clear digital images while minimizing your exposure to radiation. Our new 3D system enables us to perform a wider range of diagnoses and treatments in our office, helping to reduce multiple visits. Our new 3D scanner allows us to choose the field of view, or scanning area, that best suits your specific treatment needs. This helps to limit your radiation exposure because we are focusing specifically on your area of concern.
The VaTech system brings the latest 3D technology to Comiskey Oral Surgery, providing unmatched visualization of anatomical detail aids in treatment planning and help us better explain the particulars of your case and address any questions you might have. Dr. Comiskey can use this innovative technology to quickly and easily share 3D images of the area of concern with your referring doctor – allowing the doctors to collaborate on your care, improving your experience, and delivering a positive treatment outcome.
Related X-ray Articles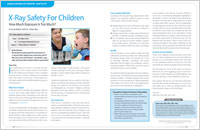 X-Ray Safety For Children
Nearly every diagnostic testing procedure carries some risk, so it's always important for you and your healthcare provider to weigh the benefits against the risks. This is particularly true when it comes to children, who are more sensitive to x-rays than adults… Read Article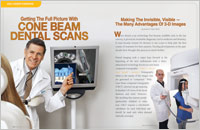 Getting The Full Picture With Cone Beam Dental Scans
Dental imaging took a major leap forward at the beginning of the new millennium with a three-dimensional technology known as cone beam computed tomography (CBCT). The name comes from the cone-shaped beam of x-rays the CBCT machine projects as it rotates around a person's head, taking multiple images that are compiled into a 3-D picture by a computer. Find out what CBCT can reveal and how it helps a doctor to make a highly informed diagnosis and choice of treatment… Read Article
Are You Ready to Smile With Confidence Again?
Contact us with any questions or to schedule an appointment to reclaim your smile today!